Our next BIG Trek...
Let me just say it
We are going to hike up to Everest Base Camp in October!
After months of research and email exchanges, we finalized our reservation while traveling a few month ago. Buying our airfare in January: NYC to Istanbul to Kathmandu. We confirmed our trek reservation with One World Trekking in March.
Trek Details
16 day trek (12 nights in mountain lodges)
Trek Grade: Moderate to Strenuous
Max. altitude: 18,188 feet / 5,600 meters at Kala Pattar
With a summit attempt not part of our plan, we have decided to avoid the busy season. Over 300 licenses were approved for the summit attempt (which is going on right now.. how exciting). As I write this, the teams are very close to making an attempt. Waiting for the forecast and wind to provide 'best conditions.'
We have five months to prepare.
Our day packs will weigh about twenty pounds, wearing it for 6-8 hours a day, for twelve days. My training plan is focused on being prepared to carry my day pack for consecutive days (avoiding aches due to not being prepared). I also plan to complete the total mileage 2-3 weeks before we depart. Wearing the pack all day while working, and hiking the hills.
In July I will hike near Boulder. Sadly, it will be my only training around 10K evaluation. I will also fit in a few day/weekend hikes on the Appalachian. Beyond that, I will train close to home.
I know how my body deals with altitude and find a speck of comfort knowing EBC isn't as high as Kilimanjaro's summit. I didn't have any issues until summit day so I hope this good luck continues on Everest.
Gear (and packing)
We can use most of the gear purchased for our 2013 trek to Mount Kilimanjaro, but we do need a few items:
Sleeping bags (rated to 20F)
Gaiters
Trekking Poles
We have day-packs but I might like a new one (2200-2800 Cubic Inch capacity), technology advancements in pack design for women hikers peak my interest.
** I would love to hear from anyone with hiking experience: what brands to avoid, and what you might recommend. I'm looking for a sleeping back that is warm but light weight/slim for traveling from NYC to Nepal. **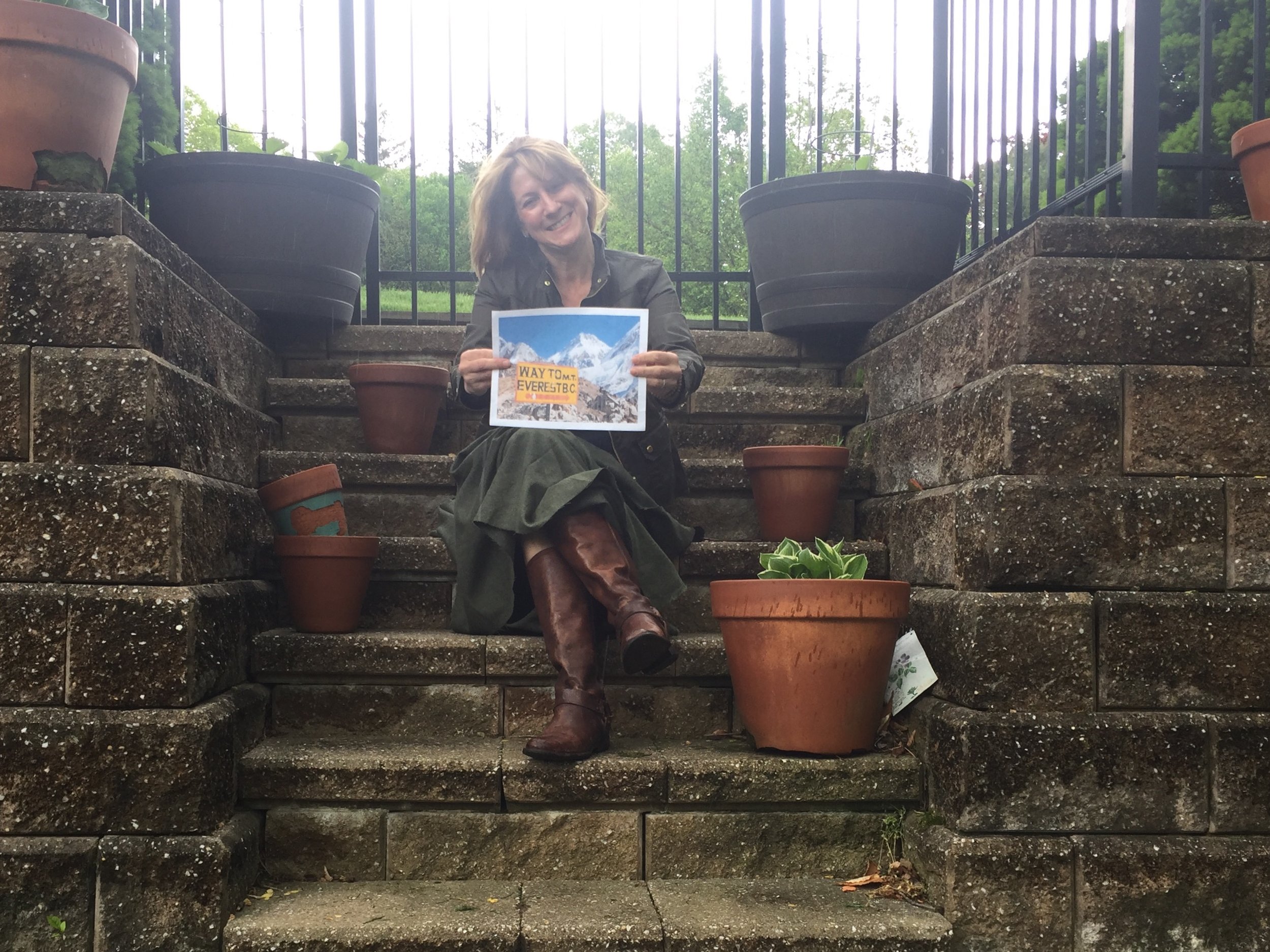 We celebrated Bill's milestone birthday two years ago, with family and friends. It was exactly what he imagined. This adventure is exactly how I want to celebrate my milestone birthday.